We have a solid reputation helping real estate investors increase their cash flow, stay on top of tenancy laws, and manage rent collection the right way.

We have expert knowledge of the rental markets in the communities we serve.

We have specialized experience in the leasing and management of multifamily and single-family rental properties.

We provide investment expertise for both the experienced real estate investor and beginner investors.

We help mitigate risks, provide proactive solutions, and preserve the value of the asset portfolio, adapting strategies to various market and economic cycles.

We have a proven track record of increasing NOI and maximizing rental value for your property.

We employ a seasoned team of property management professionals who provide unrivaled personal attention to our clients.
SINGLE FAMILY & MULTIFAMILY PROPERTY MANAGEMENT SERVICES
We perform the following essential functions (and many more):
Marketing and advertising your available rentals
Determining the market price for renting units
Screening potential renters and performing background checks
Ensuring that the property owner remains compliant with all local laws and regulations
Collecting security deposits and monthly rent payments
Overseeing regular maintenance requests and repairs (including emergency and after-hours repairs)
Performing regular site visits and inspections; coordinating property maintenance
Full service accounting and accurate reporting
Responding to residents' concerns
If needed, we provide on-site management and maintenance teams for multifamily properties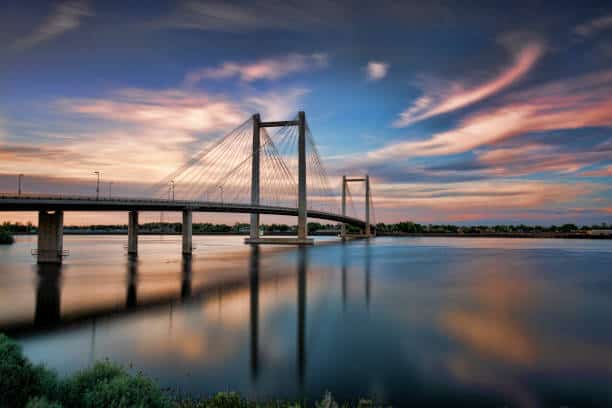 WHAT PEOPLE ARE SAYING ABOUT TMG
We're in the business of making life better for people. Our track record of client retention and resident satisfaction speaks volumes. We can tell you that we know the Portland, Oregon metro area's rental real estate market better than anyone. But the best way to understand what we do is to hear it described by the people we serve!
Why Invest in Kennewick, Washington?
Real estate investment has shown year after year to be the best short-term and long-term investment; you can generate cash flow, enjoy tax advantages, as well as increased value through appreciation. It's also a great asset to add to your retirement portfolio.
If you're unsure of how to analyze a potential investment, we are here to help you. Our Kennewick, Washington Property Management Team can provide the best financial analysis, marketing plan, risk management, and asset management by using our local expertise and regional experience. Check out our Investor Resources. These resources can apply to single or multifamily properties and are used by most lenders in assessing potential loans for investment properties. Whether you are purchasing your first investment property or adding to your current portfolio, we have the expertise, resources, and connections to help you make the best investment possible. Our Management Team can help you in the due diligence phase of your purchase from inspections, rental and deposit agreement audits, bids for improvements, rental market surveys to project revenue, and budget research to assess potential expenses. While managing your property, we are always on the lookout for ways to increase revenue and reduce expenses. Most of our properties participate in an annual property tax appeal process saving thousands of dollars each tax year.
Let us help you build and maximize your real estate investments!
We love Kennewick as much as you do - for many reasons!
Kennewick is green, has a casual, easy-living vibe, and ranks high in quality of life and livability because of its location, amenities, and economy. It's only a short trip away from the Yakima River, Snake River, Crater Lake, Mt. Rainier, and Mt. Hood. It has great neighborhoods too like Badger, Highland, Vista, Finley, S Olympia, and so many others.
With 300 days of sunshine and its location along the Columbia River, Kennewick offers many recreational activities and plenty of attractions to try year-round. Visit the Manhattan Project National Historical Park, Lewis & Clark Overlook, Gesa Carousel of Dreams, and the Hanford Reach National Monument, which features a spectacular landscape of white bluffs, dunes, and desert plateaus. Considered as biological treasure, the Hanford Reach is home to a variety of wildlife including rare birds, migratory animals, elks, and wildflowers.
Did you know that Kennewick lies in the heart of the Washington Wine Country? As part of the Tri-Cities region (together with Pasco and Richland), Kennewick houses more than 200 wineries within a 50-mile radius. There is Farmhand Winery, Bartholomew Winery, Badger Mountain Vineyard, Palencia Wine, and Market Vineyards. You can also count on many dining options in Kennewick. Definitely try Foodies Brick & Mortar, Just Joel's, Hops & Drops, Porter's, Masala, Europa, Thai Elephant, Kiko's Taco, and many more.
Aside from a lively food & wine scene, Kennewick offers plenty of outdoor fun for biking and hiking. The Sacagawea Heritage Trail is a 23-mile scenic trek along the Columbia River; Johnson Butte Trail is 4.6 miles of moderately difficult trail that cuts through rolling wheat fields south of Kennewick, and Jump Off Joe Trail is 2.1 miles of the best scenic views in Tri-cities. For more trails to explore, you can visit these parks in and around the city: Canyon Lakes Park, Duffy's Pond, Eastgate Park, Grange Park, Horse Heaven Hills, Inspiration Park, Sunset Park, and Lawrence Scott Park.
Sports in Kennewick are a fun time for any age or activity level; Skiing and snowboarding at Mt. Rainier and Mt. Hood, golfing at Zintel Creek, and kayaking or canoeing on the Columbia and Willamette Rivers. If watching sports is more your game, Kennewick hosts the Tri-City Americans hockey team and the Indoor Football League's Tri-Cities Fever. Both teams play their home games in the Toyota Center located at Grandbridge Blvd. in Kennewick.
Kennewick, Washington is a great place to live and invest in whether for single-family or multifamily properties.
Our blog features the latest industry news, company news, helpful articles and advice for investors, our residents, and more!
We serve many real estate and rental locations throughout Oregon and Washington.
Some of the Kennewick, Washington areas we manage properties in include:
Richland, West Richland, Benton City, Burbank, Pasco, Eltopia, Umatilla, Hermiston, Prosser, Touchet, Mesa, and Stanfield.