Summary
The 10th Operation Home Rescue project home served Sherman Bussard who is a veteran of the U.S. Marine Corp. At Sherman's home, TMG Maintenance team members replaced his shower door with one that will be much easier and safer for him to use, as well as coordinated with Cascade Tree Works to trim limbs off of an overhanging tree, giving him peace of mind.
TMG Cares' Operation Home Rescue completed work on its tenth project home, providing  repairs for Marine Corp veteran Sharman Bussard.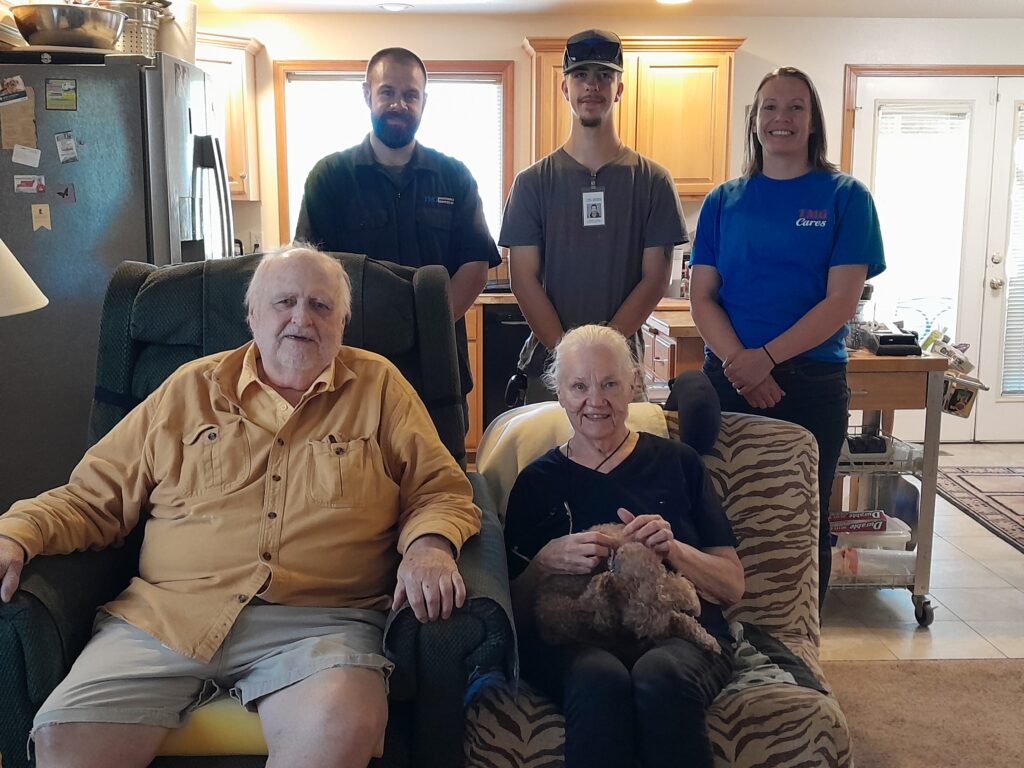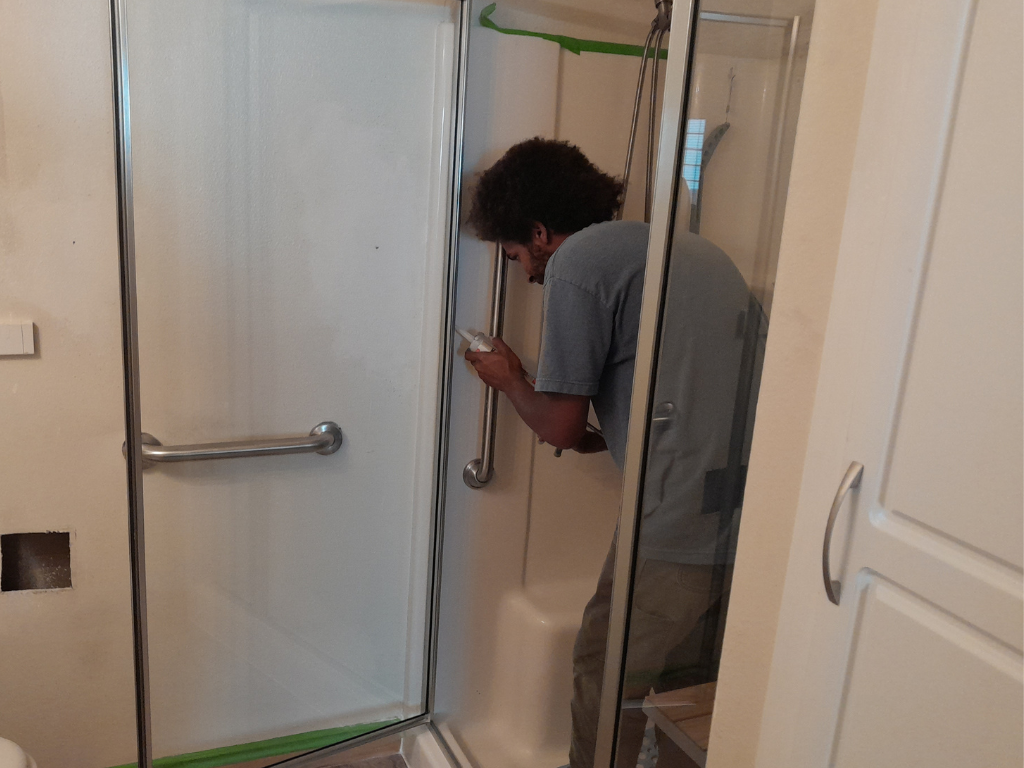 On June 29th, 2023, Operation Home Rescue completed its 10th project home, serving veteran Sherman Bussard. Sherman served in the in the U.S. Marine Corp active duty 1959-1963 and served in the reserves until 1965. He was stationed in southern California and worked as a jet mechanic.
Sherman requested the help of Operation Home Rescue after receiving a post card from us during our marketing campaign back in February. He was happy to have our help now that he is no longer as mobile as he used to be to perform maintenance tasks on his own.
The main task performed by the maintenance team at the home was to remove the existing sliding shower door with a new swing door with a much larger opening. This will allow Sherman to get in and out of his shower in a safer manner. The new shower door was donated to us through Lowe's.
We also coordinated with Cascade Tree Works to trim limbs off a tree which were overhanging and in contact with his home & roof. This gives Sherman peace of mind, knowing the branches have been removed. Cascade Tree Works gave us a discount on the work, knowing we are helping out a veteran in need.
Lunch was donated by Jimmy John's to keep us fueled. Our staff volunteer for the day was Melinda Lollar – she delivered the donated lunch to us at the project home. She was also a volunteer at the Harris Home #7, so she got to compare projects and work sites!
We had a great day being invited into Sherman's home and serving him.
About Operation Home Rescue
Operation Home Rescue is a non-profit program to assist veterans who live in Clark County, WA who are physically unable or cannot afford to carry out their home maintenance and/or repair needs. Participants in Operation Home Rescue can receive a variety of home maintenance services performed at no cost, such as landscaping, minor repairs, and cleaning. Operation Home Rescue is administered and funded by TMG Cares, the non-profit division of The TMG Family of Companies, in partnership with the Clark County Veteran's Assistance Center (CCVAC).
Learn more about Operation Home Rescue at operationhomerescue.com.
To learn more about TMG Cares and the community work that the TMG Family of Companies does, visit tmgcares.com.
About TMG
The TMG Family of Companies includes multifamily property management, single family property management, home maintenance, and home sales. TMG's sister company, Association Management Services (AMS), also provides HOA management services. Headquartered in Vancouver, Washington, TMG also has offices located in Portland and Salem, Oregon, and in Tri-Cities, Washington.