Founded in 1985, The Management Group, Inc. (TMG), leads the way in full-service property management across Oregon and Washington with a $410 million portfolio of managed assets. TMG's vision to transform the landscape of property management services in the Pacific Northwest has grown into a family of companies specializing in property management, homeowner association services, maintenance, and home repair. We are driven by a commitment to honor expectations of homeowners, clients, and residents. TMG's staff of 160+ manage a portfolio of 71 multifamily properties, 2,700 homes, and 200 HOAs consisting of 21,815 units. Additional developments now underway in the Washington-Oregon region.
We make sure everything we do honors the expectations of our homeowners, clients, residents and employees – from our commitment to providing the highest quality property management services, to the way we personally engage with our customers and communities to do business responsibly.
We're Proud to be Minority and Women-Owned
TMG is proud to have received the following recent rankings from the Portland Business Journal:
2021 #2 | 2020 #1 | Largest Black, Indigenous & People of Color-Owned Business in Oregon and Clark County, Washington
2021 #7 | 2020 #5 | Largest Women-Owned Business in Oregon and S.W. Washington
TMG has earned the prestigious designation of Accredited Management Organization (AMO) with the Institute of Real Estate Management (IREM). Carmen Villarma, TMG's President, has achieved IREM's professional designation of Certified Property Manager (CPM).
As an Accredited Management Organization (AMO), TMG and its employees are held to the highest level of professional industry standards. We are reviewed on a regular basis to ensure that we uphold these standards. We continue to learn and remain experts in the field of property management.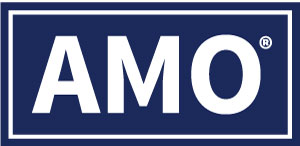 Accredited Management Organization (AMO)
TMG has been awarded the Accredited Management Organization (AMO) designation by the Institute of Real Estate Management.
We are one of only 537 companies worldwide to receive this accreditation which holds each company to a set of high standards for business operations. TMG offers experience and expertise far above many other property management companies.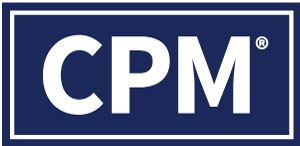 Certified Property Manager (CPM)
When you hire our firm to manage your property, you are hiring a dedicated real estate management team directed by TMG President and founder, Carmen Villarma. Carmen holds the Certified Property Manager certification required by any company that has been awarded the AMO accreditation. Only individuals who have completed extensive course study and have met strict experience requirements hold the CPM designation. Requirements include fiscal and operations management as well as a strict code of professional ethics.
The Management Group is proud to have membership and/or affiliations with the following industry professionals.