We make managing investment properties easy and affordable.
We know that well-maintained and well-managed investments produce the highest return for our clients. Since 1985, The Management Group (TMG) has been dedicated to serving our clients by helping them achieve their goals through effective property management. We deliver on that knowledge every day.
SINGLE FAMILY PROPERTY MANAGEMENT SERVICES
We are the ONLY property management company in the area to have a dedicated Relocation Department, open Monday through Saturday to match tenants to properties. We maintain a waiting list from the inquiries we receive.
We want quality tenants in your home, and pride ourselves in the level of tenants we are able to attract. We have an in-house team that fully screens potential tenants, including:
References
Credit history
Rental history
Criminal history
Read more about our screening process and view our video about how we find and screen tenants.
Our proven marketing program finds renters fast - whether they prefer to search for properties online, have in-person guidance, or drive by a property we rent.
We take photos/videos of your property.
Our website is always up-to-date with available properties and information about how to rent with us.
We list your vacancies with all the popular rental websites (Craigslist, etc.)
We place eye-catching For Rent signs at your property.
We network with over 1,000 Realtors in the market area and make regular contact with our Chamber of Commerce and relocation companies to ensure a steady stream of qualified tenants.
Lease renewals are an important factor in maintaining the cash flow to your property. As the lease expiration draws near, your property manager reviews market rents and tenant's care of the property prior to securing a new lease.
To offer your home the highest exposure, we utilize two industry standard procedures:
A manual key check-out system
An automated lockbox system called Codebox
Individual owners can decide whether they will allow pets in their property. For properties that are pet-friendly, we require a photo of the pet, additional security deposit, additional pet rent, and breed restrictions. View our Pet Policy.
We serve as the primary contact for your tenant. We will handle all questions and issues regarding rent, leases, maintenance, and everything in-between.
At TMG, we have a Customer Service Pledge: to return all phone calls and emails within one business day. We know how important communication is, and we strive to do our best to keep you up-to-date on everything happening with your property.
Our property managers are the best in the business. They are seasoned professionals who have their pulse on the local rental market, and are experts in all aspects of property and tenant care.
Regular training programs on landlord-tenant law, communication, diversity, and government regulations promote a well-educated, positive, team culture.
Full-service, in-house accounting team handles all financial transactions.
Automated systems enable us to make all payments relevant to your property (homeowner association fees, etc.)
The collection and management of rental proceeds is one of our strong points, and is primary in managing your property. Prompt rental collections ensure you have access to your rental proceeds as quickly as possible.
We hold your tenant's deposit in a bank account, and take care of holdbacks and refunds when the tenant moves out.
Tenants are able to sign up for access to our online portal, which allows them to:
Pay rent or other payments
Set up auto payments
Request maintenance
View their documents and payment history
At the end of the year, we will provide you with a 1099 for total income received over $600.
Competent and timely maintenance is critical when it comes to protecting your investment. Our goal is to deliver reliable, cost-effective services. TMG Maintenance Services NW is our in-house maintenance and repair team, servicing the Vancouver, Washington and Portland, Oregon metro areas. For specialized services and for properties in other areas of Oregon and Washington, we utilize vetted local vendors. We do business with our vendors in bulk and we pass on those savings to you.
We receive maintenance requests from tenants, and process them based on the terms of your contract.
When maintenance is required, we schedule the work and coordinate with the tenants.
Emergency after-hours service is available to your tenants 24/7 by calling a toll-free number.
When a tenant moves out, we will perform an Electrical, Plumbing, Systems & Appliance (EPSA) Check (see infographic below). The EPSA Check is ordered to ensure minimum requirements are met for tenant occupancy. This may be partnered with additional turnover repairs. Taking care of these repairs increases your chances of having long-term, happy tenants.
When we take over management of a property, we will typically coordinate either an EPSA check or a HAMR (Home Assessment for Maintenance and Repairs).
We conduct annual maintenance surveys and make recommendations for improvements to increase property value and rental income.
Our capital projects manager is available to identify and quantify deferred maintenance items, and for the coordination of capital improvement projects.
Occasionally, we may have to issue notices to tenants - if rent is late, if we need to enter the property, or the tenants needs to correct an issue. 
We coordinate evictions with our vetted attorneys and make the process as painless as possible.
We stay up to date on landlord/tenant laws. This protects you, us, and your tenants. We adhere to the laws and guidelines of federal, state, and local legislation, including:
Fair Housing (HUD)
Equal Opportunity Employer
Serviceman's Civil Relief Act (SCRA)
Uniform Residential Landlord Tenant Act (URLTA)
Fair Credit Reporting Act (FCRA)
Environmental Protection Agency (EPA) laws 
Local regulations
What Makes TMG Different?
We strive for customer service that goes above and beyond the norm. We appreciate the feedback we receive from owners of properties we manage. Here's what a few of our clients have to say about their experience with TMG.
An EPSA Check is a TMG-exclusive feature. EPSA stands for:
Electrical
Plumbing
Systems
Appliances
The EPSA Check is performed at the move-out inspection. It's our comprehensive system for determining the amount of turnover repairs needed at your property. View the infographic for more details.
We're in your neighborhood.
We service the following areas in Oregon and Washington:
Portland, Oregon metro areas - Portland, Beaverton, Hillsboro, Tualatin, Tigard, Lake Oswego, Wilsonville, Oregon City, Milwaukie, Happy Valley, Troutdale, Gresham, and more.
Vancouver, Washington metro area - Vancouver, Camas, Washougal, Battle Ground, Hazel Dell, Salmon Creek, Ridgefield, Woodland and surrounding areas.
Salem, Oregon metro area.
The Tri-Cities metro area - Kennewick, Pasco, Richland, West Richland, and surrounding areas.
Contact our Property Management Specialists
Get a No-Obligation Quote and a FREE Rental Analysis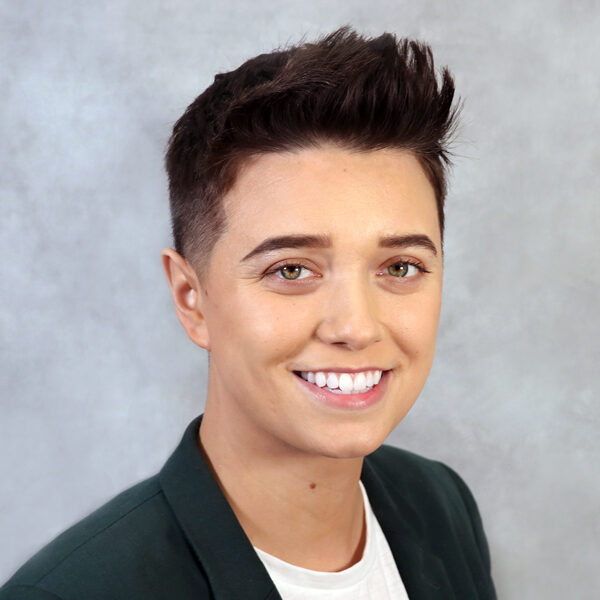 Michelle Villarma
Business Development Manager
Oregon & Washington