TMG's sister company, AMS | Association Management Services NW, is excited to announce that Patrick Telfer has been named "Community Manager of the Year" by the Oregon Washington Community of Association Managers (OWCAM).
Patrick joined AMS three years ago as an Association Business Manager, and was quickly promoted to Director of Association Business Managers in our Vancouver office. Patrick's down to earth personality has made him a great mentor and teammate. He is hard working, dedicated, and on top of managing his busy portfolio he always goes above and beyond for our clients.
Congratulations, Patrick, on this well-deserved achievement!
About OWCAM
OWCAM was established in 2002 to serve community association managers and service providers (affiliates) of the Pacific Northwest. The group's primary goals are to enhance professional image, represent proposed licensing and legislation, promote education, and provide a network for business opportunities.
Since the organization was established 20 years ago, the membership of both community association managers and affiliates has grown to over 200 people!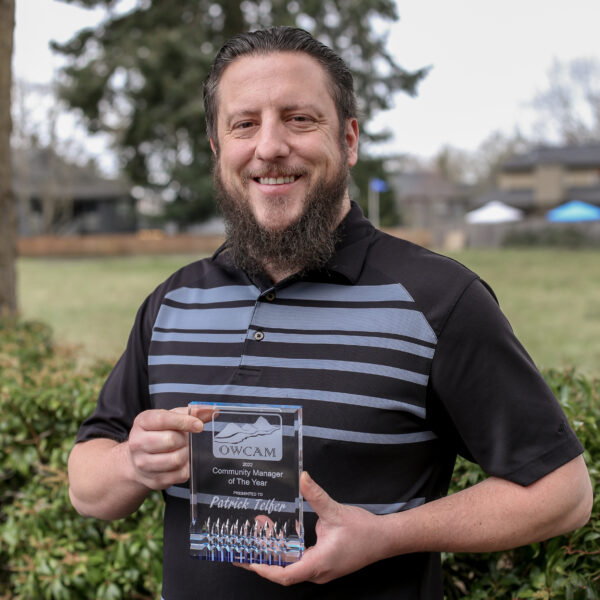 Project 48 in Portland "exists to ensure that foster children who are in their most fragile and vulnerable moments, have access to high quality items to help allow for an easier transition."
Bridge the Gap of SW Washington "is a community outreach program designed to enrich the lives of abused and neglected children in Clark, Cowlitz, and Skamania Counties in SW Washington. They provide resources to enhance the stability, growth, and success of children in foster and adoptive care."