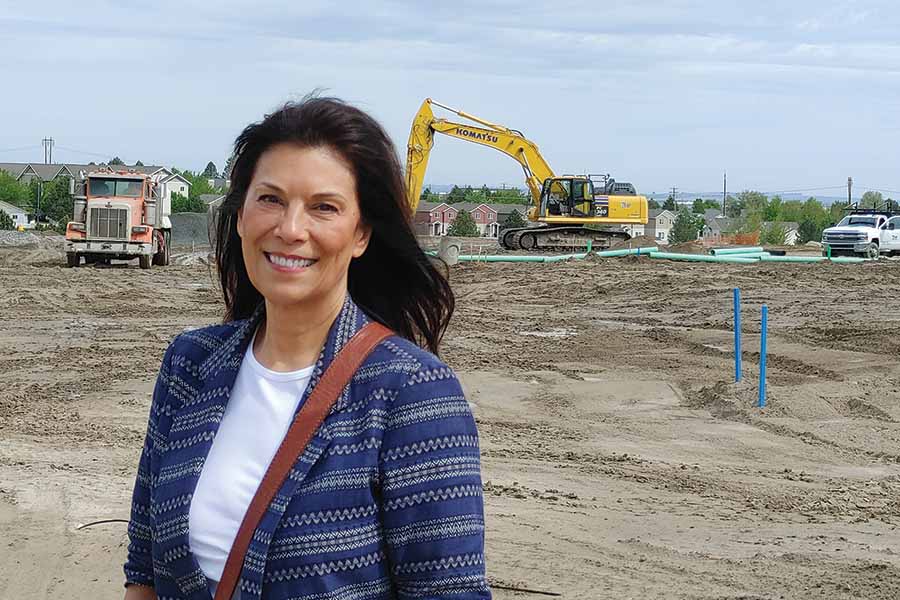 The Tri-Cities Area Journal of Business recently interviewed TMG's President, Carmen Villarma, about the new Resort at Hansen Park development in Kennewick, Washington. Carmen and her husband, Dennis Pavlina, have begun work on this $50 million mixed-use development that will offer three types of rental homes and 21,000 feet of commercial space on a nine-acre parcel on West 10th Avenue and Columbia Center in Kennewick.
The Resort at Hansen Park will consist of Trilogy Homes (triplexes), Park Avenue (apartments), 10 West (apartments and commercial space), and Club 10, a community center with a pool, lounges, fitness center, walking trails, and more. Construction of Trilogy Homes will kick off the project this summer.
The couple is also building the Columbia Business Center a new 21,775-square-foot building at 30 S. Louisiana Street in Kennewick, which will house Tri-Cities offices for TMG Property Management Services, AMS | Association Management Services, and Columbia Business Suites.
Read the full article on tricitiesbusinessnews.com.
Learn more about the Resort at Hansen Park at our website - resortHP.com