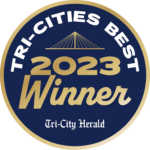 Thank you for voting us 'Tri-Cities Best Property Management Company' for the second year running!
We make owning rental properties in Tri-Cities easy and affordable.
With more than 35 years of expertise in the real estate industry, TMG takes the work out of owning rental property. Whether your rental is in Kennewick, Pasco, Richland, West Richland, or the surrounding Tri-Cities area, our experienced property management team helps you place higher-quality tenants, reduce vacancies, charge fair rent, and optimize your investment.
We manage properties of all sizes - single family homes, plexes, condominiums, small multifamily communities, and large apartment complexes. We also have specialized experience in new construction and lease-ups.
Our state-of-the-art tenant screening process is unparalleled. We apply comprehensive procedures and the latest technology to match high-quality tenants with your property, resulting in happier residents and effortless rental ownership for you. Our in-house maintenance and accounting teams make being a landlord easy and more affordable.
Being a landlord has never been easier than it is with TMG Property Management at your side. Our 4.9-star Google rating shows just how satisfied our owners are with the quality and level of service we provide. Contact us today to discuss how we can optimize your rental investment! Learn more about our services by clicking the buttons below.
SINGLE FAMILY PROPERTY MANAGEMENT SERVICES
Contact us today and receive a FREE rental analysis.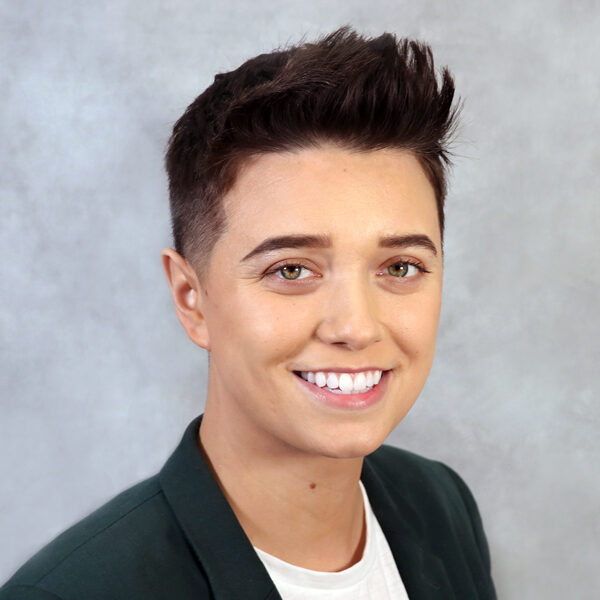 Michelle Villarma
Business Development Manager
Oregon & Washington
We're in the business of making life better for people. Our track record of client retention and resident satisfaction speaks volumes. We can tell you that we know the Tri-Cities rental real estate market better than anyone. But the best way to understand what we do is to hear it described by the people we serve!
Since 1985, TMG has been a regionally-focused company with local property management services in the Vancouver, Washington, Portland, Oregon, and Tri-Cities, Washington real estate markets.
We pride ourselves on being the Northwest's most trusted property management company. Our expert team of professionals provides unrivaled personal attention to our clients and their assets. We know that well-maintained and well-managed investments produce the highest return to our clients, and we deliver on that knowledge every day. We have the expertise, technology, and experienced staff to help you achieve the maximum return on your investment.
We serve many locations throughout Washington and Oregon. In the Tri-Cities, Washington area, we manage properties in Kennewick, Pasco, Richland, West Richland, and surrounding areas.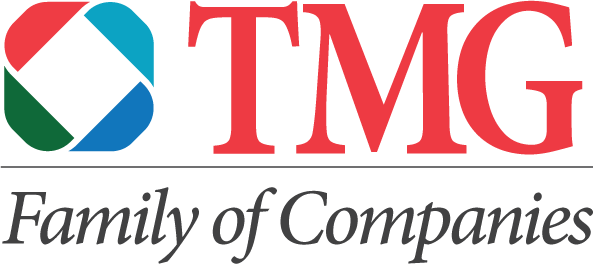 No one else has everything you need under one roof. Our innovative Family of Companies can assist you with property management, homeowner association management, and the maintenance and repair of your home or investment property.
Tri-Cities Featured Properties
This exciting, brand new community features apartments, triplexes, a community center with pool, and commercial space.
New construction! Beautiful new apartments at the Resort at Hansen Park with 2 or 3 bedrooms, upgraded finishes, and excellent amenities.
Spacious apartment homes 1, 2, or 3 bedrooms. Enjoy a beautiful courtyard, pool, air conditioning, a full-size washer/dryer, and much more!
Newly-updated, pet-friendly townhomes with 2 bedrooms and 1.5 baths, a pool, and play area.
Spacious 1, 2, or 3-bedroom apartment homes with a pool, air conditioning, and a central courtyard. Great Kennewick location, close to everything.
This pet-friendly property offers spacious plans with 1 or 2 bedrooms. Amenities include a pool, fitness center, garages, A/C, washer and dryer, and more!
Brand new, modern apartments with 2 or 3 bedrooms, washer and dryer, patio, and more. Amenities include a dog park, playground, and a serene common area.
Beautiful, air conditioned apartment homes with 1 or 2 bedrooms in a park-like setting. Enjoy the pool, onsite laundry, covered parking, and more!
New townhomes with 2 or 3 large bedrooms and 2.5 baths. Great central Kennewick location!
Why Invest in Tri-Cities, Washington?
Real estate investment has shown year after year to be the best short-term and long-term investment; you can generate cash flow, enjoy tax advantages, as well as increased value through appreciation. It's also a great asset to add for your retirement portfolio.
If you're unsure of how to analyze a potential investment, we are here to help you. Our Tri-Cities, Washington Property Management Team can provide the best financial analysis, marketing plan, risk management, and asset management by using our local expertise and regional experience. Check out our Investor Resources. These resources can apply to single or multifamily properties and are used by most lenders in assessing potential loans for investment properties. Whether you are purchasing your first investment property or adding to your current portfolio, we have the expertise, resources, and connections to help you make the best investment possible. Our Management Team can help you in the due diligence phase of your purchase from inspections, rental and deposit agreement audits, bids for improvements, rental market surveys to project revenue, and budget research to assess potential expenses. While managing your property, we are always on the lookout for ways to increase revenue and reduce expenses. Most of our properties participate in an annual property tax appeal process saving thousands of dollars each tax year.
Let us help you build and maximize your real estate investments in Kennewick, Pasco, Richland, and West Richland!
We love Tri-Cities, Washington as much as you do - for many reasons!
Tri-Cities (Kennewick, Pasco, Richland, and West Richland) is green, has a casual, easy-living vibe, and ranks high in quality of life and livability because of its location, amenities, and economy. It's only a short trip away from the Yakima River, Snake River, Crater Lake, Mt. Rainier, and Mt. Hood. It has great neighborhoods too - Badger, Highland, Vista, Finley, S Olympia, and so many others.
With 300 days of sunshine and its location along the Columbia River, Kennewick offers many recreational activities and plenty of attractions to try year-round. Visit the Manhattan Project National Historical Park, Lewis & Clark Overlook, Gesa Carousel of Dreams, and the Hanford Reach National Monument, which features a spectacular landscape of white bluffs, dunes, and desert plateaus. Considered as biological treasure, the Hanford Reach is home to a variety of wildlife including rare birds, migratory animals, elks, and wildflowers.
Did you know that Kennewick lies in the heart of the Washington Wine Country? As part of the Tri-Cities region (together with Pasco and Richland), Kennewick houses more than 200 wineries within a 50-mile radius. There is Farmhand Winery, Bartholomew Winery, Badger Mountain Vineyard, Palencia Wine, and Market Vineyards. You can also count on many dining options in Kennewick. Definitely try Foodies Brick & Mortar, Just Joel's, Hops & Drops, Porter's, Masala, Europa, Thai Elephant, Kiko's Taco, and many more.
Aside from a lively food & wine scene, Kennewick offers plenty of outdoor fun for biking and hiking. The Sacagawea Heritage Trail is a 23-mile scenic trek along the Columbia River; Johnson Butte Trail is 4.6 miles of moderately difficult trail that cuts through rolling wheat fields south of Kennewick, and Jump Off Joe Trail is 2.1 miles of the best scenic views in Tri-cities. For more trails to explore, you can visit these parks in and around the city: Canyon Lakes Park, Duffy's Pond, Eastgate Park, Grange Park, Horse Heaven Hills, Inspiration Park, Sunset Park, and Lawrence Scott Park. Sports in Kennewick are a fun time for any age or activity level; Skiing and snowboarding at Mt. Rainier and Mt. Hood, golfing at Zintel Creek, and kayaking or canoeing on the Columbia and Willamette Rivers. If watching sports is more your game, Kennewick hosts the Tri-City Americans hockey team and the Indoor Football League's Tri-Cities Fever. Both teams play their home games in the Toyota Center located at Grandbridge Blvd. in Kennewick.
Tri-Cities, Washington is a great place to live and invest in, whether for single-family or multifamily properties.