Earlier this year, TMG announced that The Portland Business Journal included Carmen Villarma, founder and president of the TMG Family of Companies, among their 2022 Women of Influence. We are excited to share their featured article about Carmen and her work with TMG and AMS below:
Full Article from the Portland Business Journal: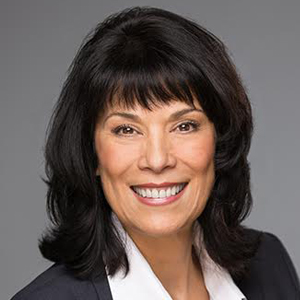 Name: Carmen Villarma
Title: President
Company: The TMG Family of Companies, which includes Association Management Services NW and The Management Group
Why PBJ chose her: Her company has become one of the leading development arms in Southwest Washington.
You'd be hard-pressed to find a real estate executive with her hands in more sectors of the business than Carmen Villarma.
Villarma is the founder and president of The TMG Family of Companies. TMG is the parent of The Management group Inc., a property management specialist; and Association Management Services NW, which manages homeowner associations.
TMG buys and sells real estate and has a construction and development arm behind a range of projects, including a mixed-use development in the Tri-Cities in Washington consisting of 600 apartments and 200 square feet of commercial space.
More recently, Villarma and husband Dennis Pavlina are developing The Resort at Hansen Park in Kennewick, Washington. The 18 acre, $50 million project will include nearly 300 housing units, more than 23,000 square feet of office and retail space, and a two-story parking garage.
A second phase will include a nearly 20,000-square-foot clubhouse, fitness center and trails.
As of September, Villarma's companies employed nearly 200 people.
It's a lot to multitask, but Villarma has decades of experience to lean on. Her company is 36 years old.
"We are constantly innovating, changing, evolving and reinventing TMG and our related companies to meet and exceed the market challenges and bring value + to our clients," Villarma wrote in a recent LinkedIn post commemorating the three decades plus evolution of her company.
Each year, the Portland Business Journal selects a roster of women leaders across the region who are making an impact, cultivating change and bringing the community together as their "Women of Influence." Honorees are selected from the worlds of business, nonprofits, education, and the public sector and are considered established business leaders with strong records of innovation in their fields, outstanding performance in their businesses, and/or clear track records of meaningful community involvement. 2022 marks the 19th year the Portland Business Journal has presented this award.
Read the full article at: The Portland Business Journal (subscription required to login)