Throughout the month of October, TMG Cares, the non-profit organization created by the TMG Family of Companies, continued its commitment to supporting the local communities it serves by holding a shoe drive called "Walk a Mile in Their Shoes," collecting footwear for foster children in Portland and SW Washington. Employees and tenants in the TMG Family of Companies collected and donated brand new shoes to benefit two nonprofits that support local foster children.
With the combined efforts of TMG tenants & employees:
68 pairs of shoes were collected, all sizes from infant to adult
The total value of shoes collected $2,241.93
TMG joined with community partners Project 48 and Bridge the Gap of SW Washington to distribute the donations to local children in need.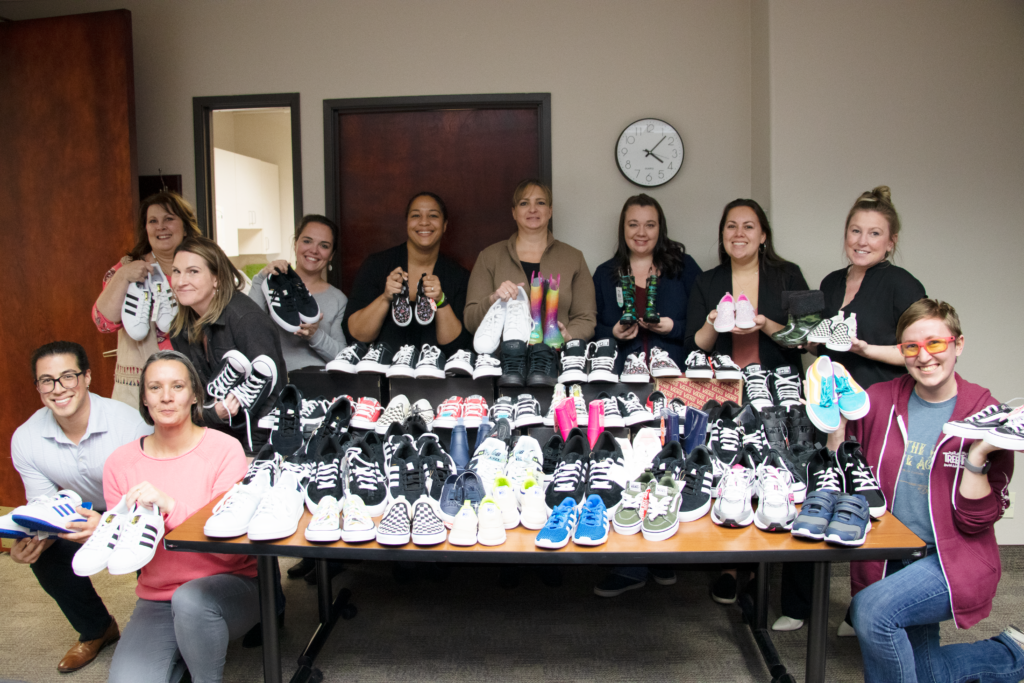 Project 48 in Portland "exists to ensure that foster children who are in their most fragile and vulnerable moments, have access to high quality items to help allow for an easier transition."
Bridge the Gap of SW Washington "is a community outreach program designed to enrich the lives of abused and neglected children in Clark, Cowlitz, and Skamania Counties in SW Washington. They provide resources to enhance the stability, growth, and success of children in foster and adoptive care."