Birds are singing, tulips and daffodils are blooming, and trees are starting to bud. Signs of spring are already here in the Pacific Northwest! Warming weather and longer days mean it's time for landlords to inspect their rental properties for issues that may have developed during the winter months. Matters that affect the property's habitability should be prioritized, but this is also the time to address minor issues that could turn into bigger problems if left unaddressed.
Here at TMG, we're simplifying spring maintenance for Pacific Northwest with our Spring Maintenance Checklist. Follow these suggestions to spruce up your rental property after winter's wear and tear.
Spring Maintenance Checklist: Inside the Property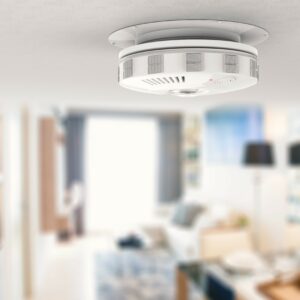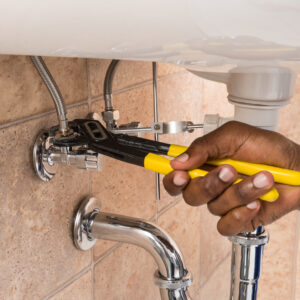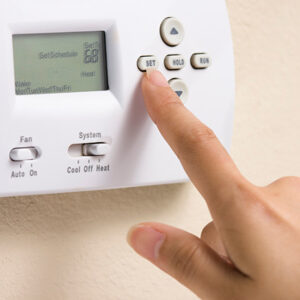 Test Alarms & Change Batteries
Smoke detectors have a lifespan of about ten years. Carbon monoxide detectors average a lifespan of seven years. However, both should be checked regularly, one at a time, to make sure they are still functioning correctly. Swap out the batteries at the same time. Most detector's batteries need replacement once a year, anyway. Adding this set battery swap into your overall spring maintenance checklist is an easy way to ensure it gets done.
Clean or Replace Air Filters
Changing the air filters in your HVAC system is an essential spring maintenance task. Filters should be changed every 3 months. Air filters trap pet hair, dust, and other irritating particles so that your air conditioning system delivers fresh, clean air back into the home. Eventually, the filter traps so much dust and debris that air can't properly filter or travel to the HVAC unit, leading to:
High energy bills—When an HVAC filter is clogged, your system has to work harder to pull air through to cool or heat the room. This causes it to run for longer periods of time, increasing the energy your home uses.
Health concerns—If a filter isn't working properly, dust and allergens can circulate throughout your home and cause allergies and respiratory illnesses.
System failure—An HVAC system has to work hard to pull air through a clogged filter. This continuous strain on the unit can cause it to break, causing you to pay for expensive repairs or replacements.
AC, Boiler, and Furnace Service
The system that kept your properties warm all winter long may need a little rest and recovery come spring. Like alarms, boilers and furnaces should be inspected annually and even serviced by professionals, who can perform such maintenance tasks as cleaning the combustion chamber, checking the flue pipe, and testing and adjusting the burner.
Show the AC some love before the weather and the unit is in high demand. Clean out the coils and drain pans, replace filters, and check the unit's belt tensions for proper security as well as cracks or wear. Remove excess plants or debris surrounding the unit.
Conduct Pipe Maintenance
Winter temperatures are not known to be kind to water pipes. Keep an eye out for cracks, dents or bulges in pipes. Check pipe seams for any possible leaks or improperly sealed pipelines as well as well-connected pipes and hoses.
Check for Signs of Pests
Bugs and critters tend to take cover in the walls during winter and start to venture out when spring comes. Now is the time to rid of them, so hire a professional pest control service to treat the unit if you see any signs of pests.
Spring Maintenance Checklist: Outside the Property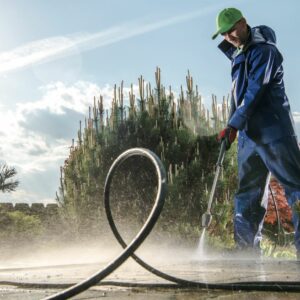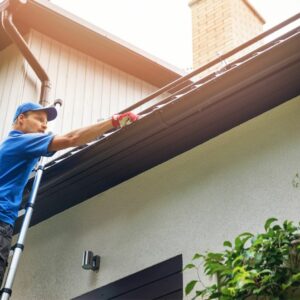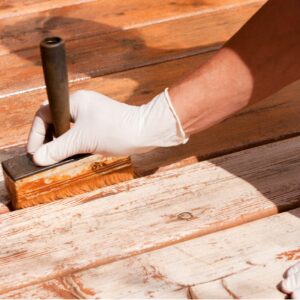 Inspect the Roof
Well-maintained, high-quality roofs help regulate interior building temperatures, maintain energy efficiency, and keep a house cozy and dry. They also look great, enhancing the overall appearance of your property.
Roof inspections should start with surveying the shingles. Each should be intact and properly positioned, showing no signs of chips or dents. You'll want to be on the lookout for nail pops, a common roofing issue where an individual nail begins to push a shingle's tabs up. If unaddressed, nail pops can allow water to flow beneath shingles, which can lead to potential leaks and structural damage.
Clean the Gutters
Winter weather can take a toll on gutters. Look for gutter stains, which are most common near eaves or at gutter spouts. These typically indicate your gutters have irregular flows that are not channeling proper roof runoff.  Any leak you find should be repaired immediately to prevent further damage to the siding or possible erosion around the foundation. Left unaddressed, these are expensive and laborious building repairs — ones that could have been avoided by an annual spring gutter cleaning.
Inspect the Driveway and Sidewalks
Inspect the driveway and walkways for cracks. Over time, cement and asphalt cracks loosen, breaking down essential exterior building infrastructure. It's also possible that earth movements from freezing weather could cause cracking in driveways and walkways. Repair them swiftly to eliminate safety hazards and avoid water seeping through the cracks and causing further erosion.
Conduct Deck or Porch Repairs
If your property has decks or porches, check the boards/concrete, railings, and stairs. You can also survey the condition of wood treatments like staining or UV-protective coats, which typically need re-application every five to six years. If wood looks water-damaged, source replacement boards or hire a deck professional to make necessary alterations.
Inspect the Lawn and Landscaping
Inspect the lawn, garden, and surrounding foliage. If there are any branches that have the potential to block windows or overhang the roof later in the summer, spring is a great time to prune them back.
The warmer months of April and early May are ideal times to replant grass in patchy areas. Patches that are still yellow or brown at this point can be removed and resodded with grass seedlings that, come summer, will reinstate a lush, green look to the whole lawn, adding instant curb appeal and makes your properties jump out to prospective residents.
Spring is also great time to test your sprinkler systems, checking for leaks, rust, and proper spray patterns.
Once you've completed your Spring Maintenance Checklist, it's time to itemize your list of repairs. Urgent repairs should be completed it as soon as possible. Other maintenance issues may be acceptable to put off to a later date, but make sure you don't forget about them. Winter will come again, and issues you don't repair this year will still be there next year. To avoid those issues worsening, keep up with your routine inspections and repairs; and remember, always give tenants proper notice before entering the property for inspections or to make repairs.
Partner with TMG for Your Spring Maintenance Needs
Landlords have plenty on their plates — with or without a spring maintenance to-do list. With a full-service property management partner like TMG, building and grounds maintenance is another item off your to-do list and one more reassurance you're protecting the value of your investment property.
Contact our Property Management Specialists
Get a No-Obligation Quote and a FREE Rental Analysis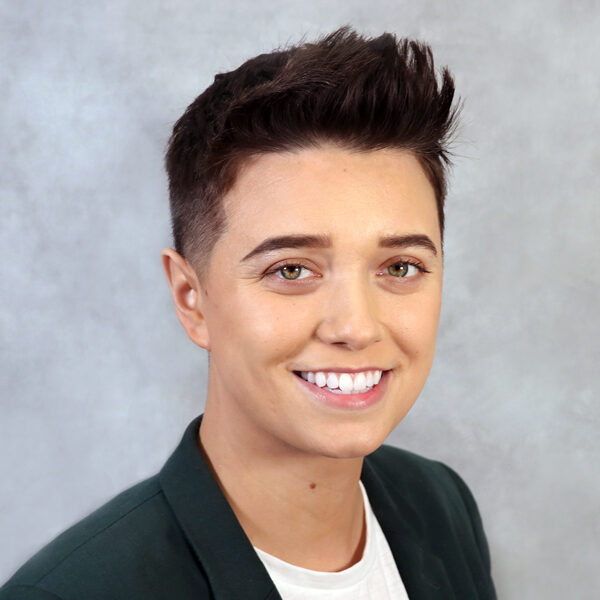 Michelle Villarma
Business Development Manager
Oregon & Washington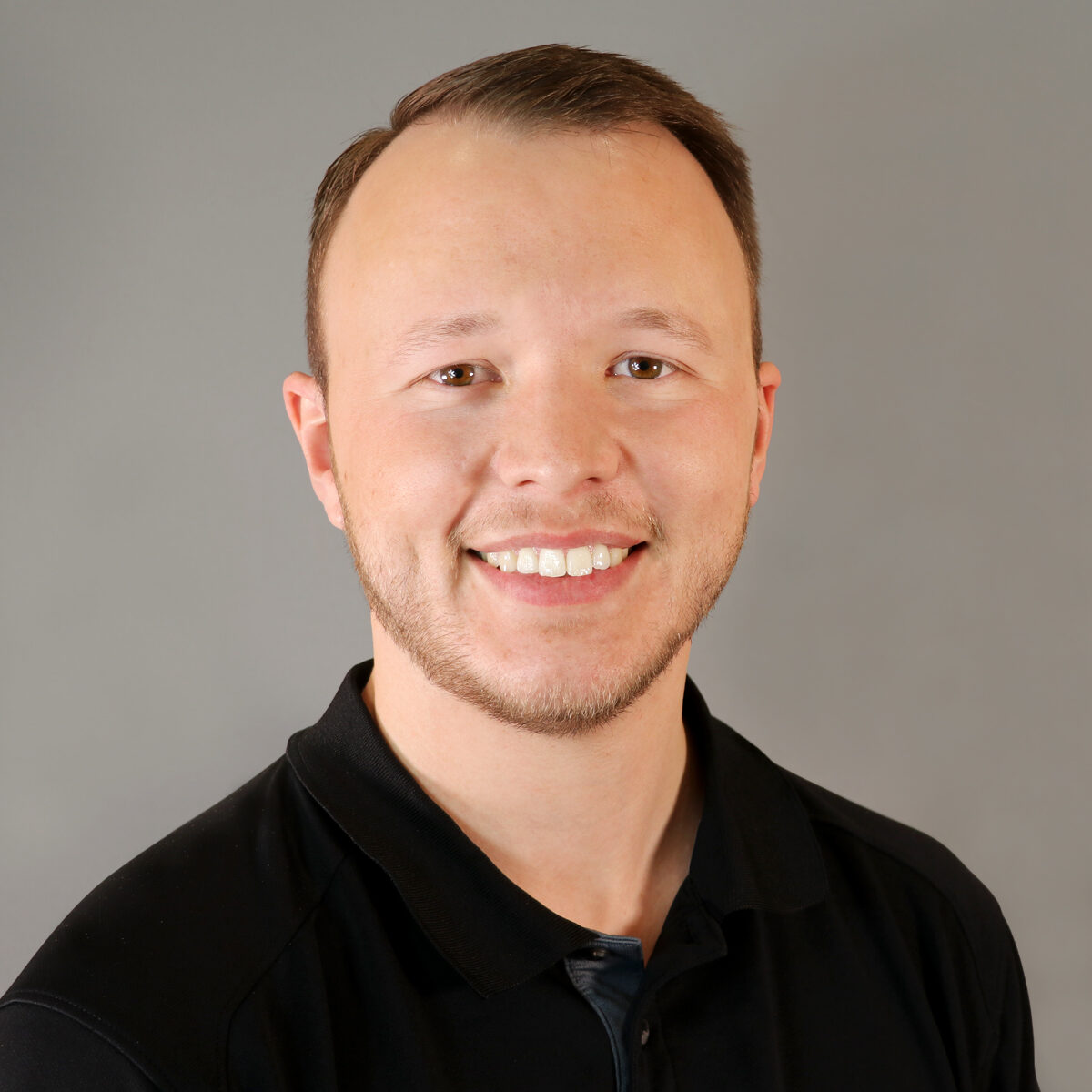 Ford Bennett
New Business Specialist
Tri-Cities