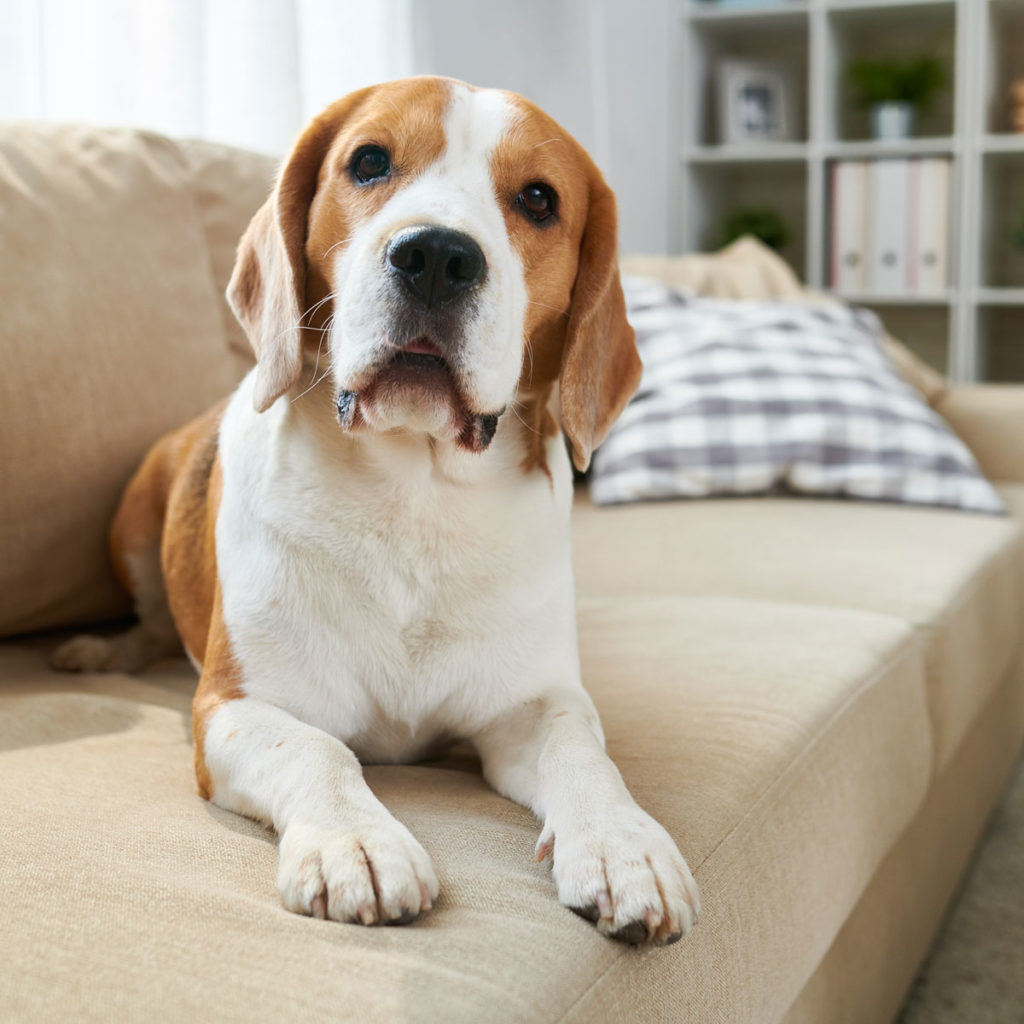 When you're looking for a new place to rent, you probably have a list of things you want and don't want. While filtering through pet-friendly apartments, consider these 3 things when choosing the home for you and your dog so you both can be happy. Adapted from this article: Top 3 Things to Look for in a Dog-Friendly Apartment.
Space
A primary consideration when looking for a dog-friendly rental property is space. Depending on the size and activity level of your dog, the size and layout are very important. This can determine whether you want to look at a single-family home or multifamily apartment unit. When looking at space, be sure to take into account any private outdoor space as well the community areas.
If your dog needs a lot of room to move around and play, you will want to look at the availability of a safe, open space, whether it's a private patio or a community dog park.
Barking is one of the top complaints of neighbors in apartments. Most dogs bark occasionally, some much more often.
If your dog is a barker, be sure the apartment is away from common areas that may trigger barking. Windows facing a sidewalk or walkway, proximity to an entrance/exit stairway or elevator may all trigger barking.
If you keep your dog in a gated area when you're at work, such as the kitchen, consider if there will be a suitable place in the new home? If your dog is crate trained, is there an appropriate space to put it?
Stairs may also be a consideration if your dog is older or has trouble going up and down stairs. How many times will your dog need to go up and down the stairs every day?
Location and Community
Additionally, look at the community and the surrounding neighborhood. Are there ample, dog-friendly community and neighborhood amenities? Is there a place to take your pup to quickly "do their business" when you're in a rush, or will you have to walk a bit to get to an acceptable spot?  Where will you be walking your dog on a daily basis? Is the area safe to walk your dog at night?
It's helpful if you're able to talk with other dog owners in the complex or building. They may be able to give you a sense that this home is or is not the place for you and your pup.
Pet Policies
This is by far the most important thing to consider, the building's pet policies. It's important to know what the policies are for dogs, specifically. Some information may be volunteered by the property manager, but it's important to ask the right questions to be certain the policies regarding dogs are clear and can be followed.
Are there additional deposits or monthly fees for dogs?
Many apartment leases ask for a separate pet deposit; some communities also charge a monthly pet rent.
Are there any breed or size restrictions?
Although it may be unfair, many pet-friendly apartment communities have a list of dog restrictions. Some restrictions pertain to breed. There may also be a size limit for dogs based on weight.
Are there any additional pet policies?
In order to ensure the comfort and safety of everyone on the property, apartment managers often have a list of rules for pet owners to follow. When you are comfortable with all the pet rules, be sure to get it in writing.
Once you have been given permission by the landlord or apartment manager to have your dog in the apartment, be sure to get it in writing. If any exceptions are made to the rules, make sure they are included as well. If you're unsure about anything, ask!
If your lease has a no-pets clause, for example, and the manager is making an exception for you, a verbal approval isn't enough. The no-pets clause should be removed from the lease before you sign it. Be sure it has been removed from the manager's copy, as well.
Remember, it's not just your home, it's your dog's too and it's important to make sure your dog is happy and comfortable in your brand new home.