The Benefits and Challenges of Buying and Selling Multifamily Investment Property in Today's Market
COVID-19 has truly changed the property management industry significantly in a short period of time, especially in the Portland-Vancouver markets. With eviction moratoriums still in effect in both states right now, delinquencies are high and the laws regarding landlord-tenant relations are ever-changing. It begs the question: Is right now really the best time to be investing in real estate?
In the second episode of TMG Tonight, Carmen Villarma, President and founder of The Management Group, sat down with Greg Frick, a local investment broker, to discuss investment tactics for both new and existing investors during this unpredictable time.
Tip #1: Have a Strategy.
It's important to set expectations and know where you want to go with your investment. Even if you're a new or first-time investor, you may not know what your goals are at first—that's okay! Explore your options, make time to learn what your goals are, and formulate a strategy from there. Some factors to consider include:
Why do I want to invest? Is it for retirement purposes?
Do I plan to hand this business down to my children?
Where do you see this investment going long-term?
Do I want to manage this property myself or be completely hands-off?
Do I need assistance from a third-party management company?
Be realistic about what your expectations are, and make sure that they are in line with where the market is right now. If someone wants a great deal with a 10% return out of the gate, you're not going to find that on the west coast right now.
With COVID-19, now is a really good time to sit down and evaluate your short-term plan. Are you planning to sell or buy soon? Interest rates are great right now…should you look at refinancing? Are there capital improvement items that need to get done? This might be a great time to take some money out, put it towards those improvements, and lock in a low interest rate for the next 7-10 years, virtually eliminating that interest rate risk. Keep in mind, however, that while rates are low and funds are available, many lenders are requiring 6-12 month reserves due to COVID-19. The Lifetime Value (LTV) of loans are lower, which means you need more equity to enter a loan.
A lot of the industry dynamics changed in 2020. Long-term plans may truly be dependent on what changes are permanent and which return to the median. Right now, that's tough to tell. For example, is working from home going to continue? It might be appealing to employees, but it makes building company culture, collaborating, and onboarding new employees more difficult. If it continues, however, we might see tenants looking to move away from cities, since they no longer need to be close to the office building.
Tip #2: Bring In the Right Experts to Help You.
Regardless of whether you're self-managing or working with a third-party management company, bringing in experts throughout the process can make or break the investment.
For example, if you don't have an existing relationship with a lender when you're looking to buy, talk to your broker for recommendations. Brokers can help you find the right lender based on your specific goals and expectations. Even if you have an existing lender relationship, if that lender is located outside of the market you're looking to buy into, you may be advised to partner with an in-market vendor. This will benefit you in the long run, as your lender will already be educated in and an expert on the market.
Even before COVID-19, we saw people anxious to get out of Oregon and move to the Washington market because there's no state income tax. Now, with all the extra moratoriums and laws in place, owners are anxious to leave that market because they don't want to deal with the new laws. This is especially true for owners that don't use a management company. "That's not something you want to do," says Greg. "Bring someone in to help, because the pitfalls are greater and the penalties are worse."
Tip #3: Be Prepared for Due Diligence.
You've identified a property you want to buy, you put an offer in, and the offer has been accepted! Hooray! You might think closing is right around the corner, but don't forget to factor in time for due diligence.
The due diligence period is the time spent investigating facts about the physical and financial condition of the property and the area the property is located in. As an investor, due diligence helps you verify if you are getting the property and cash flow that you're paying for. It brings together all the knowledge and information you need to know before deciding whether to proceed with the purchase. Due diligence is very important; especially in multifamily when you're not always able to physically enter units before making an offer.
Due diligence is a time-consuming and in-depth process. It can last anywhere between 15 and 30 days, depending on the asset, the market, and other contributing factors. If you do not have a financial contingency, for example, due diligence may get stretched out beyond that 30-day estimate.
 According to Greg, "If you have third-party management (like TMG), get them involved early-on in the due diligence process. The worst thing you can do is wait to bring management in after due diligence is over."
How can a broker help with due diligence?
Brokers can give recommendations in terms of inspectors or specialists to look at different components of the property. They have established relationships with reputable vendors.
Brokers will also work together with your management company to facilitate inspections and appraisals, so you don't have to.
"COVID-19 has made the due diligence process even more time-consuming, because we don't know how many units we can get into," says Greg. "We can post a request, but people can refuse entry right now."
That's what has made 2020 unique in terms of the front end. In 2009/2010 there was a financing issue. It was hard to get lending, so the market and sales sat for a while. Right now, there's money out there, and rates are unbelievably low. It's the physical due diligence part that is difficult right now. Can appraisers and inspectors get in? How many units can they get into? And then, when doing an inspection or appraisal, they need to make sure that only one person is entering the unit at a time and that person is fully masked.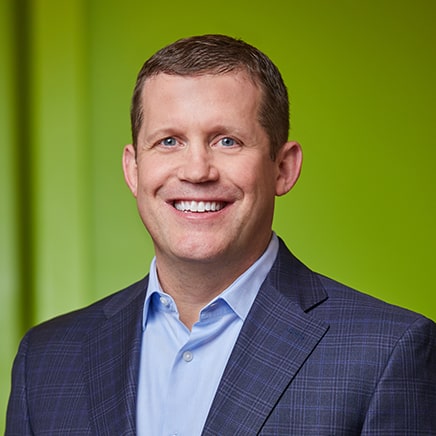 About Greg Frick
Greg is real estate investment broker with 28 years of experience. A finance major in college, Greg worked for CB Richard Ellis (a commercial real estate services company) before starting HFO, a brokerage firm in 1999, specializing in multifamily investment properties in Oregon and Washington. His first apartment deal out of college was a 15-unit property of 2-bedroom units on 60th and Glisan. Greg serves on the board of directors for Multifamily Northwest, and is also the host of his own industry show, HFO TV.
"We're leaning on management companies for things like interior photos for the appraisers, since the lender can't get in right now."
BONUS TIP: Remember to Diversify
From different property types to different geographic locations, it's important to diversify your portfolio so you don't end up competing against yourself. "Don't cannibalize yourself," says Greg. Don't own two or more properties that are fighting for the same tenants.
Find out how TMG can help you get the maximum return on your investment.