NOTE: Information provided in this article is not intended as legal advice. Landlords and tenants should consult a lawyer before taking any legal action.
In September, Governor Inslee extended Washington's eviction moratorium ("The Bridge") through October 31, 2021. Originally published on June 30, 2021 and set to expire on September 30, 2021, The Bridge is intended to serve as an off-ramp for all previous moratoria in place for Washington State.
Additionally, on August 26, 2021, the U.S. Supreme Court struck down the Center for Disease Control's (CDC) federal eviction moratorium, declaring it unconstitutional. The CDC no longer has the right to stop evictions at the federal level. Evictions are now based on state-specific regulations and protections.
At a glance, this Proclamation does not further limit any actions when it comes to addressing past-due rent. However, tenants and landlords should be aware of the key factors that govern non-payment and past-due rent in Washington.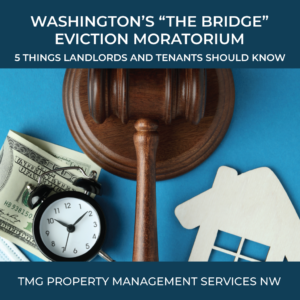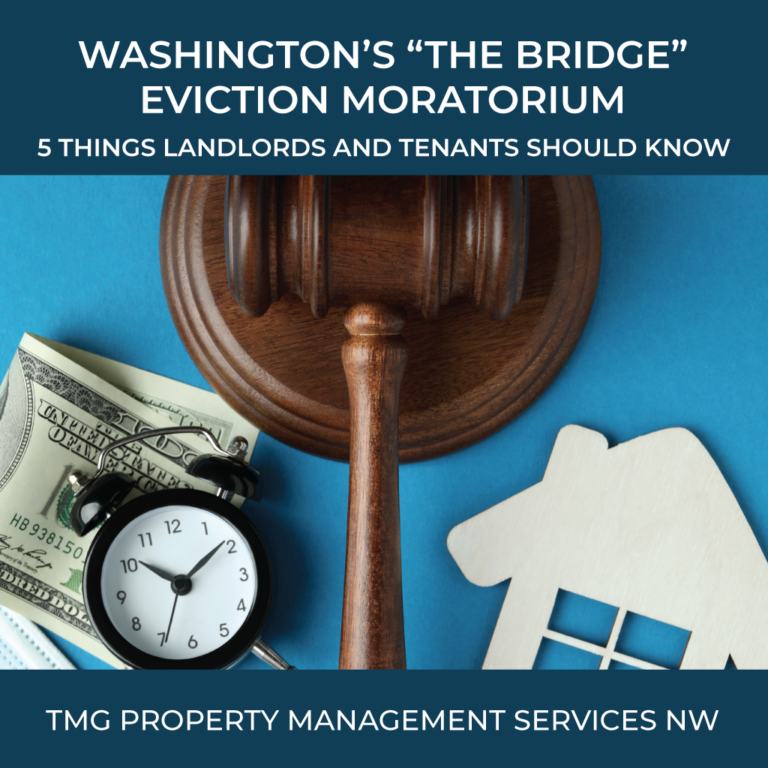 5 Key Factors that Govern Non-Payment and Past-Due Rent in Washington:
1) Tenants are required to pay rent on time.
As has been expected since August 1, 2021, tenants are still required to pay rent on time.
2) Landlords may

not

charge late fees for past-due rent.
The Bridge states that late fees are prohibited until October 31, 2021.
3) Landlords may

not

evict tenants for non-payment of rent unless an operational rental assistance program exists in the county AND landlords have taken the following actions:
Landlords are required to participate in the following steps before moving forward with a notice of non-payment:
An operational rental assistance program* must exist in the county.
Landlords must offer and tenants must respond to landlords regarding establishing reasonable repayment plans. The current standard repayment plan is that tenants pay rent on time, plus 1/3 of their recurring monthly charges with rent owed on the 1st of the month.
Tenants must participate in an Eviction Resolution Program (ERP) per Senate Bill 5160 (SB 5160).
Landlords and tenants are encouraged to continue to address payment of rent through October 31, 2021 as part of the ERP process.
Any rent payment made on or after August 1, 2021 is applied to current rent before applying toward past-due rent.
*An operational rental assistance program means a program located in the county in which the rental property is located, is receiving or able to receive applications for rental assistance from eligible renters and landlords, is currently disbursing or is able to disburse funds, and remains open throughout Washington's eviction moratorium.
4) Tenants can be evicted for violations unrelated to non-payment of rent.
Ten-day notices, three-day notices, and notices of violation unrelated to the non-payment of rent are still allowed. However, previously enacted Senate Bill 5160 (SB 5160) states a court must appoint an attorney for an indigent tenant in an unlawful detainer proceeding while this order is in effect. This can potentially slow down the process of an eviction.
5) Rent increases

are

permitted.
The Bridge does not prohibit rent increases. Rent increases are permitted as of July 1, 2021. Rent increases during the emergency period may not be applied retroactively and are strictly prohibited. Rent increases are still subject to state and local law. A 60-day notice is required in the state of Washington.
Contact our Property Management Specialists
Get a No-Obligation Quote and a FREE Rental Analysis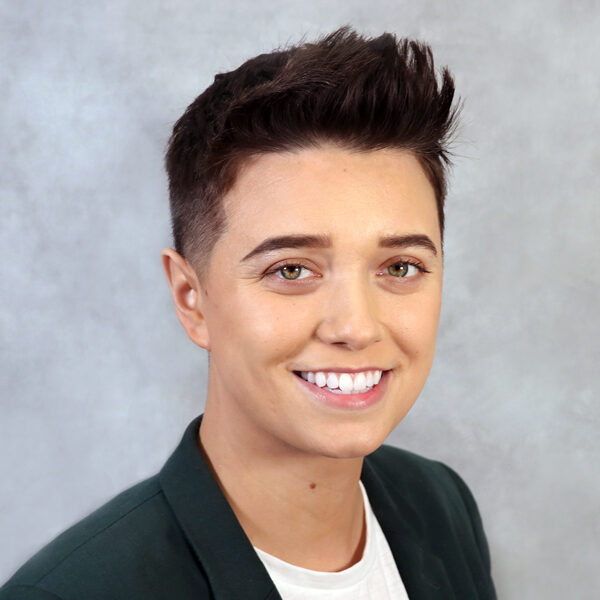 Michelle Villarma
Business Development Manager
Oregon & Washington