NOTE: Information provided in this article is not intended as legal advice. Landlords and tenants should consult a lawyer before taking any legal action.
It's official:  On November 1st, 2021, 19 months after it was originally introduced, Washington's Eviction Moratorium has expired.  This includes the end of "The Bridge" moratorium introduced by Governor Jay Inslee on July 1st, which was intended as a transition from the previous moratoria that existed in Washington.
As the Federal Moratorium was also struck down by the U.S. Supreme Court back in August, evictions are now based on the state-specific regulations. Washington and Oregon were some of the last to extend their moratoria, with only a handful of states left with eviction bans in place.
While there is a plethora of information available, deciphering the many legal updates surrounding Landlord-Tenant law has never been more complicated. There have been significant law changes made in the last 18 months, and it is vital, more than ever, that Landlords and Tenants understand how these changes effect them.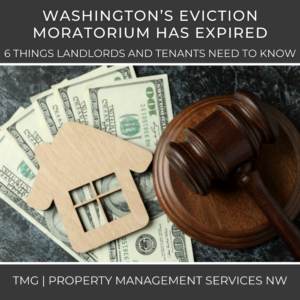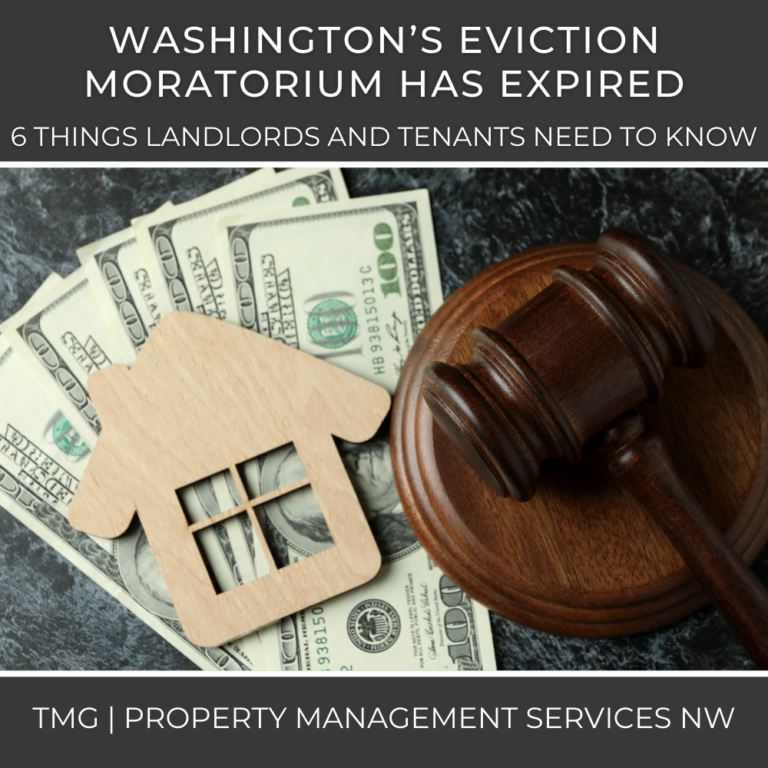 6 Important Facts About Washington's Eviction Moratorium Expiration
1) Tenants are required to pay rent on time.
Tenants have been required to pay rent on time since August 2021.  The state legislation states tenants have a 5 day grace period (e.g. rent is due on the 1st and considered late on the 7th day).
2) Landlords may still

not

charge late fees for past-due rent.
Late fees cannot be charged until Senate Bill 5160 expires.
3) If a tenant does not pay rent, housing providers must serve the offer of repayment plan, Eviction Resolution Program (ERP) Notice, and a 14-day notice to pay.
4) Tenants can file for financial assistance through the ERP through their county.
The Clark County program is ran by Council for the Homeless.
5) Evictions for non-payment can now be filed.
However, landlords are required to offer the ERP AND a 14-day notice before they may file an eviction.
A certificate of compliance from the Dispute Resolution Center (DRC) is mandatory to file an unlawful detainer. This process is much more involved, nuanced, and it is extremely important that ever step is followed meticulously.
5) Rent increases are permitted with a proper 60-day notice as required per Washington State Law. 
Do you need help navigating the ever-changing Landlord/Tenant laws in Oregon and Washington? TMG can help. Learn more about our how our property management services can save you time and money and protect your investment.
Contact our Property Management Specialists
Get a No-Obligation Quote and a FREE Rental Analysis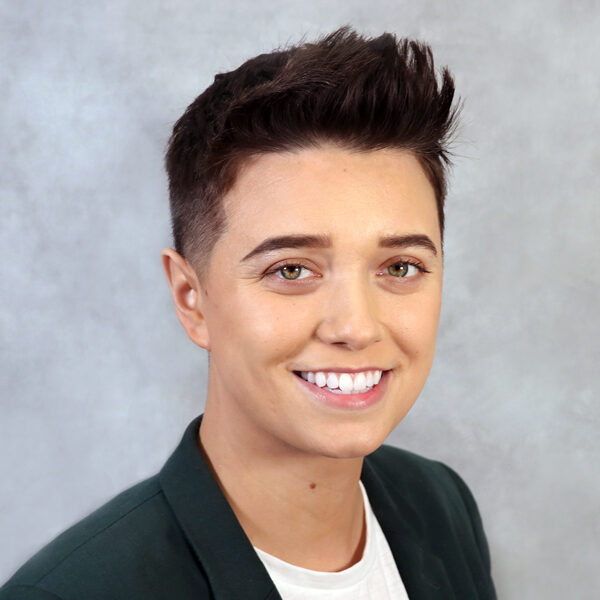 Michelle Villarma
Business Development Manager
Oregon & Washington